Charming living with style
Boutique and Design Hotel in Graz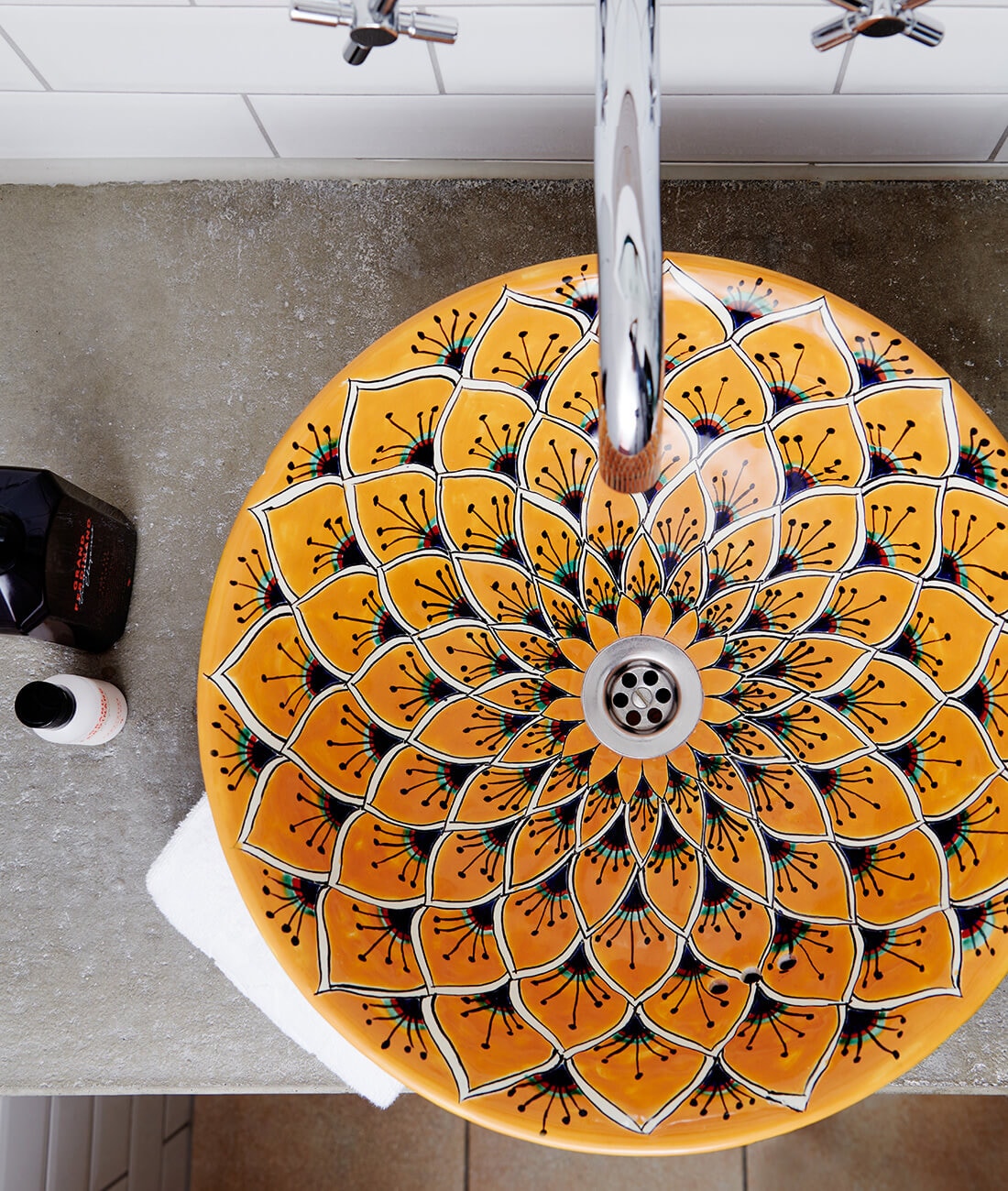 Art is to surprise every day. You can do that by never really making yourself comfortable as a hotel, but by constantly reinventing yourself. The gaze for inspiration is directed into the distance, because vision has always been good and brings the best result in the long run. In our boutique hotel, design plays a major role on all levels.
Every room is like a jewelry box
We all know it still from our childhood: Everyone had this little box in which they collected their very special belongings. The situation is similar with the 102 hotel rooms which we offer our guests. All are renovated and each one is beautifully designed. Because within our historic walls lies modern comfort full of unmistakable details. A turntable for real vinyl sounds or the hand-painted Talavera washbasins fit perfectly into the Art Nouveau flair. A unique living atmosphere that can only be found in a boutique hotel is guaranteed for our guests.
Grand Hôtel Wiesler: long history, a lot of style
The Grand Hôtel Wiesler has been owned by the Weitzer family since 1999, but it has been a hotel for much longer – namely since 1909. Nevertheless the hotel in the old town of Graz is by no means old-fashioned but remains surprising, unique and elegant. You meet design at every step. In the foyer you are immediately greeted by the installation by a Styrian artist named Clemens Hollerer – it's called "Jigsaw falling into place" and it's best to look at it from all angles. The sofas in the lobby are also primarily eye-catchers. (But then also very comfortable, we promise!) And they are form the Dutch designer Piet Hein Eek.
A hotel like no other in Graz
Like every person, every design hotel has its own character which can change over the years, because after all, everybody continues developing. That the Grand Hôtel Wiesler looks like it looks today has a lot to do with Florian Weitzer, our landlord. He takes his time to get inspired. And if he is kissed by the spirit of time a colourful, harmonious mix emerges. And you can see and feel that immediately when you discover the boutique hotel room by room.
Design has always played a role
If you consider that the hotel was designed in Art Nouveau style by a student of Otto Wagner, then the direction is clear: art, ideas, new thoughts and development always played the first fiddle. This can also be seen in the "spring" event hall, which is overlooked by a mosaic created by the Art Nouveau artist Leopold Forster. In the Grand Hôtel Wiesler the Art Nouveau style is mixed with modern influences, as it should be for a design hotel. Some of the rooms have historic typewriters and the spa area is very oriental. A mix of styles that harmonizes and works extraordinarily well together.
Design and Boutique: charming living with style
So much "boutique" has to be – an old building in Art Nouveau. A lobby that is completely designed and where an art installation is enthroned. A fancy restaurant where you immediately feel comfortable. A friendly service which is prepared and able to respond to any eventuality. And then these rooms where you would never want to leave, because they are simply so cool, well-designed and individual that you probably won't find anything like them anywhere in the world.